a few photos from the SCAD Sidewalk Arts Festival this past weekend. my square took third place in the alumni category, so pleased!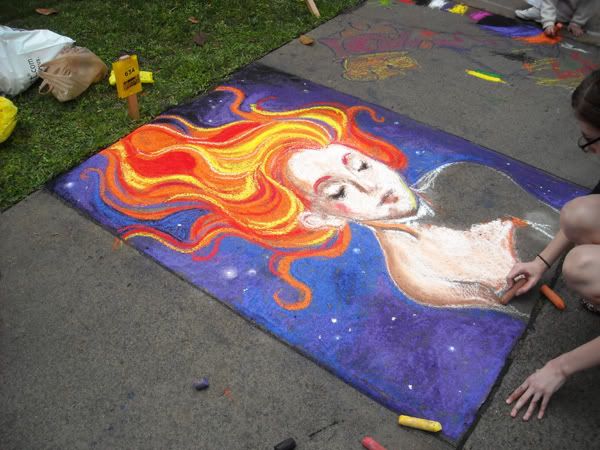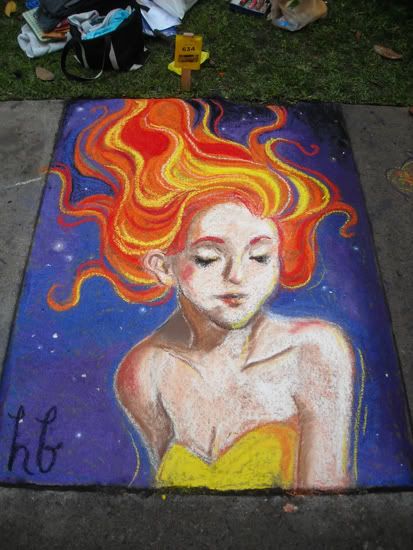 a dog stepped on her... i promise that is not a paw print tattoo.
it is only similar to my original idea, but i think it came out well considering the weather... i believe the only two times i have participated are the only two times it has rained! how frustrating. it's sort of fun that way though, too. (and i have watercolor plans for my original sketch, today, i feel good about it.)
credit for the third image goes to
SCAD's Sidewalk Festival website
, where you can also view the rest of the winners.
and as a side note - if you ever are looking for advice on how to sound and look as awkward as possible, check out my
interview with the District
and
the Spotted gallery
at savannahnow. i do give lessons.